Is it just me or did St. Patrick's Day sneak up on us?!?!? I feel like I was just prepping for Valentines Day. Now it's out with the red and pink and up with the green...although if I was really on top of it the color scheme switch would have been made weeks ago.
In preperation for the big
GREEN
day (or in preperation for March 15th since St Patty's Day lands on a Sunday), I've been scouring pintrest to find some ideas. This is what I've found:
I've seen these floating around pintrest. They look yummy and easy!
Click
HERE
for the recipe.
Since we can't just eat all day (unfortunately!), I've ben scouring for some academic St. Patty's fun too.
I also found this great packet in Claire Somerville's
store
.
I can't wait to use it!
Finally, I made these cute bookmarks for my kiddos. You can download your own FREE copy
HERE
.
I teach in our school's after school program on Tuesdays and Thursdays and I have K-1 kiddos.
This week during after school class we will be making these EASY crafts. (After teaching all day my after school crafts are always super simple! :) )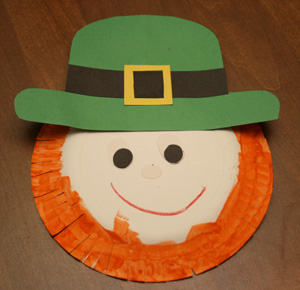 What do you have planned for the week?
How will you celebrate St. Patty's Day?