Love this fun little linky that has been going around. Reminds me of a Secret Santa! :)
I am a little fuzzy on the rules for this linky but I know it has something to do with sharing some October books and spreading the Boo'd love!
So here it goes....
Fave Halloween Books: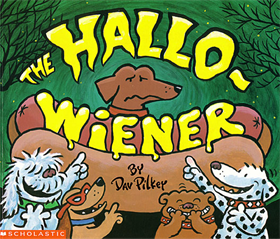 I know this ones been passed around for awhile but my kiddos love it every time!
The current favorite in our class.
Now, let the BOOING begin!
I am booing
Kim over at Literacy Sundae
. I just stumbled upon her blog...actually she stumbled upon mine and then I stumbled back onto hers. Anyway, it is ADORABLE and she has lots of great ideas too! Go visit!
I am also booing
Sara at Miss V's Busy Bees.
Another adorable bloggy-blog. And she's always keeping me up to date on all the blog happenings.
And last, but certainly not least, Michelle from
Just Wild About Teaching
. Love her fun ideas. Makes me wanna teach the littles! :)
Now get busy and start BOOING!